Travelling safely on winter roads is important to all of us – and we can keep our roads and sidewalks ice-free while not degrading water quality, aquatic habitats, and infrastructure in the process. Community members and government departments need to work together to reduce salt use, find alternatives, and stop the pollution of our Province's aquatic ecosystems.
Here is some useful information about how to use Salt more effectively.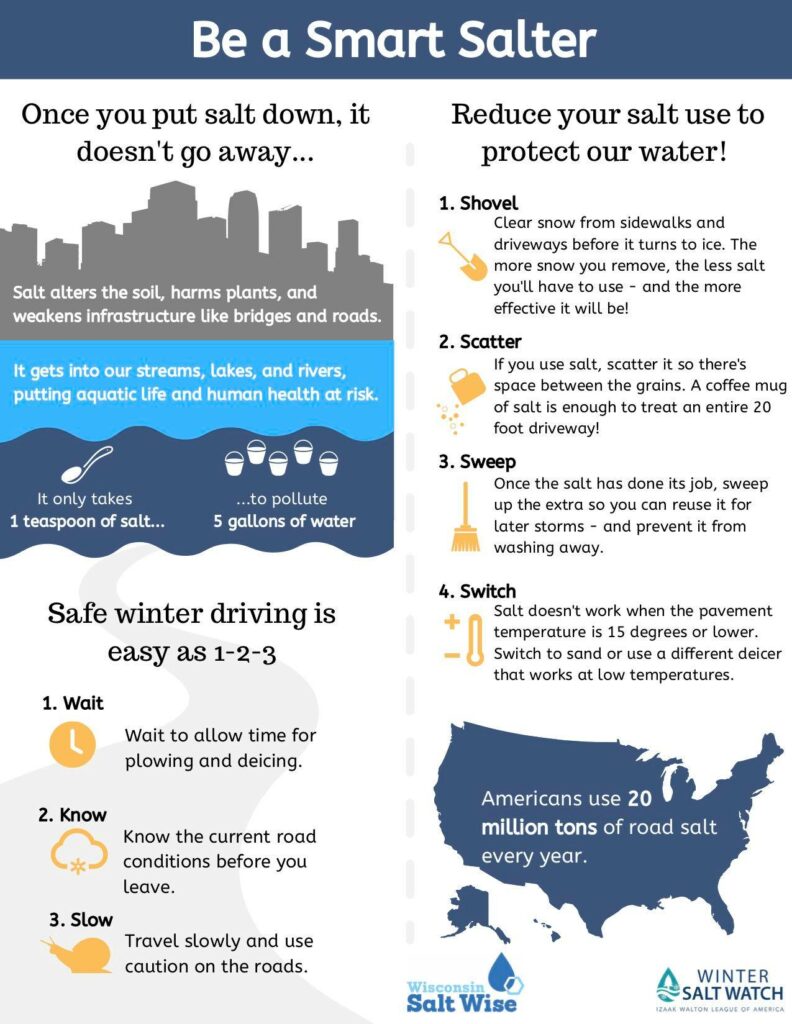 Here are a few tips on how to make the most of your household salt application:
1. Shovel first, and shovel well: get all snow out of the way before salting. Salt that is applied on top of snow melts into storm drains, then creeks and rivers much more quickly.
2. A coffee cup at a time: apply salt with a smaller container, like a coffee cup so you can control how much goes onto the ground more easily. A coffee cup of salt is enough to melt a 20 foot driveway.
3. Pick an alternative, like coffee grinds or traction sand: be mindful of the temperature, salt isn't effective when it's below -10C, so there is little benefit to applying it, use an alternative instead. Both traction sand and coffee grinds work at lower temperatures.
For more information about road salts, please contact us at belleislewatershed@gmail.com or follow us on Facebook.