E.Coli Results for Oct 2022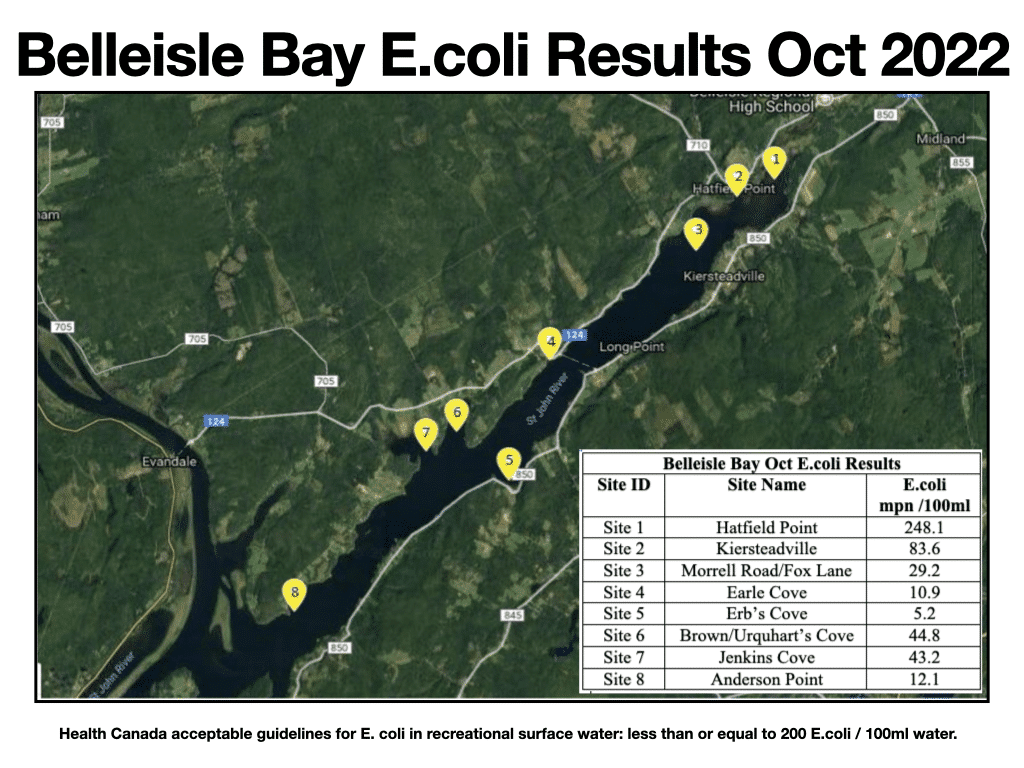 Water quality monitoring results for E.coli amounts from our October 2022 sampling are in. I am please to report that the results show a distinct decline in E.coli amounts for most of the sites tested. Results determined an average of 59.6 E.coli/100ml this is a significant decrease from September (257 E.coli/100ml) but still well above August (0.7 E.coli/100ml). 
The highest amount was at Hatfield Point Wharf (248.1 E.coli/100ml) this site has continued to see an increase in E.coli amounts and exceeds the Health Canada acceptable guidelines for the use of recreational surface water, and we advise residents' to stay out of the water in this area. Anderson Point also saw an increase in E.coli amounts to 12.4 E.coli/100ml in October from 4.1 E.coli/100ml in September.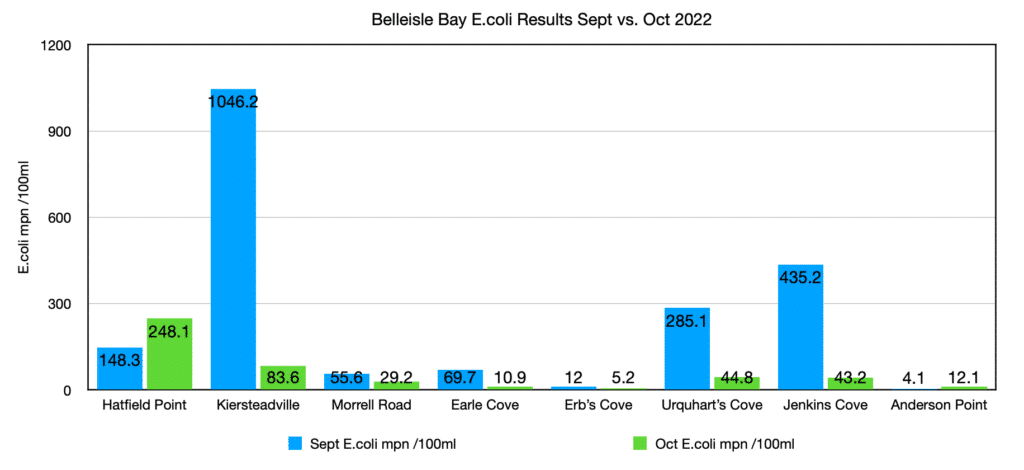 Above Chart Compares September to October 2022
Although, the rest of the sites still had elevated amounts from what we normally expect they have significantly declined from the extremely high amounts seen in September.
The elevated levels we continue to observe in October are likely the result of the significant rainfall and warm autumn temperatures we've seen this autumn. 
These results continue to demonstrate the importance of maintaining well-vegetated stream banks and shorelines, the importance of having well-maintained and modern septic systems, and the affects of surface runoff on water quality. We will continue to monitor E.coli amounts in the Bay through to the end of November due to the elevated amounts.
For more information contact us at: belleislewatershed@gmail.com